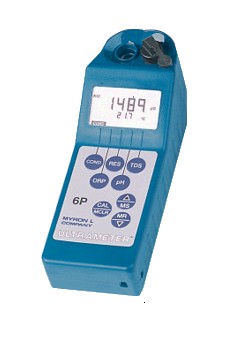 4P2
Ultrameter II water testing meter
Cond., TDS, Resistivity and Temp.
Retail Price : $1,091.38
Our Low Price : $1,036.81


---
While priced like affordable single parameter instruments, the Ultrameter does the job of three, four, or even six instruments. All Ultrameters models deliver performance of 1% of reading. This high level of accuracy has been achieved through advanced four-electrode conductivity cell technology a unique pH/ORP sensor and powerful microprocessor-based circuitry. The full four-digit LCD ensures resolution levels never before possible in such affordable instruments.
---
Related Categories
See All :